VideoMan Review – Are you searching for more knowledge about VideoMan? Please read through my VideoMan Review before selecting it, to evaluate the weaknesses and strengths of it.
I'll cover what it does, who is it for, how much it costs, Pros & Cons, what special bonuses you'll get and what the upsells or OTOs are, so you can make a more informed decision about purchasing it and if it's right for you.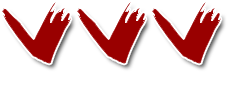 — Special Discount Coupon —
Grab 5% Discount with Coupon lastchance 
VideoMan Review – Overview:
Creator : Jai Sharma & Rahul Gupta

Product : VideoMan

Launch Date : 2021-Feb-18

Refund : 30

 days Refund Policy

Pricing : $67 Personal / $97 Commercial
Any Coupon : Yes! Use coupon

"lastchance"

for 5% Off (on Commercial)
Official Website : Click here to visit

Training : Yes! you will get step by step training inside

Experience Needed : No Special Skills Required

Support : Friendly and Effective Response

BONUS :

YES!

You'll Get High Value Bonuses

(Check here)

 
For a Very Limited Time You Can Grab VideoMan at a Special Discounted Price.
So, Don't Miss Out!
Get VideoMan For Just $97 One-Time
Get 5% Discount With Special Coupon lastchance
See My Huge List Of High-Quality Bonuses Below
What Exactly Is VideoMan?
VideoMan is an advanced video hosting & marketing platform (built-in LIVE transcoding technology) with next-gen video hosting technology, video editing with timelines, millions of premium HQ stock assets, loom-like video & screen recording, A.I based text-to-voice creation, thumbnail and image designing, and many more.
This is perfect for sales videos, training videos, promo videos, product demo videos, video ads, testimonial videos, behind-the-scenes videos and much more.
How Does VideoMan Work?
In this section of VideoMan Review, I am going to show how you can easily Create, Host and Manage your videos eight inside VideoMan platform in just a few simple steps. 
But before getting started, you can always check all the training videos which you can find right inside the VideoMan dashboard.
Step #1 (Upload):
Uploading a video to VideoMan is super easy. Once you login to your VideoMan account, you will land in the Dashboard section.
Here in the dashboard, you have two options to upload a video. The first one is from the menu bar and the second one is from the direct "Upload Video" button.
You can upload 10 video files at a time. It supports AVI, MP4, MKV, FLV, MPEG, 3GP formats with a maximum file size of 5 GB.
You can drag and drop videos or click anywhere on the upload box to add new videos from your computer.
You can even quickly create & edit a new video right inside the VideoMan App.
You can Record video via camera & screen or find perfect media assets from millions of royalty-free stock (video, images, sounds)
Simply search your perfect video by a keyword and edit through the in-built video editor or you can directly download the video without editing.
For Recording a video, click "Record Screen" and choose any one option from... Screen only or Audio/Screen 🙂
Then edit videos in Timelines (cut, join, trim, split) and create a beautiful video using the inbuilt, easy to use Video Editor.
With Videoman, you can instantly turn any text into a voice over and add it to your video with point-n-click simplicity.
All the voices have elements that make a voice sound real and have all the expressions that needed to make people more engaged in your content and sound professional.
Simply select your language --> Gender --> Voice artist and click Convert. DONE!
Step #2 (Customize Your Videos):
You can customize the video player... skin, play bar, volume and speed controls, resolution, rewind playback, video mode, adding subtitles, and much more.
You can add video Thumbnails, Call to Action buttons, Overlay Ads and you can even add optin form inside video to capture email leads.
How to Add Call-To-Action button inside a video (Check image below)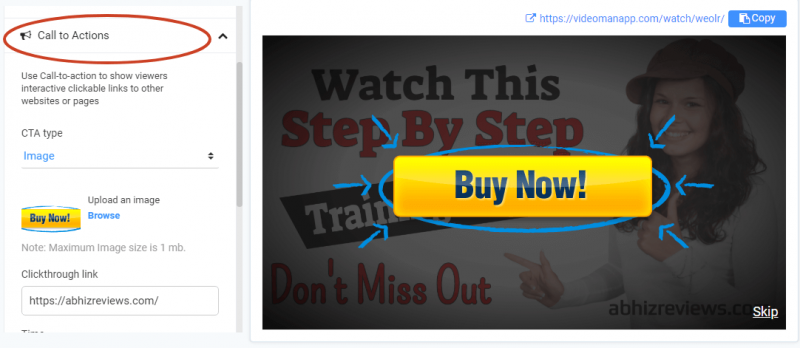 How to Add Optin or Email lead capture Form inside video (Check image below)
Step #3 (Download):
When done, simply click on the "Options" buttons and hit 'Download'.
You can also get the embed code of your video to add that inside your website.
Watch How Does VideoMan Work

(Complete Demo)

 
(This Video Hosted & Customized On VideoMan)
For a Very Limited Time You Can Grab VideoMan at a Special Discounted Price.
So, Don't Miss Out!
Get 5% Discount With Special Coupon lastchance
VideoMan Review >> Features & Benefits
World-Class Platform:
Add up to 20,000 videos. Customize and publish videos with extreme ease to the capacity of 20 GB. Keyboard shortcuts and video hotkeys make this platform ridiculously simple.
Easy-to-use Video Editing Timeline:
Simply Drag-n-Drop videos, Images & Audio to Timeline… Join Videos, Trim Videos, Clip Timestamps and much more.
Access Built-in Premium HD Stock Library:
Create standout videos and reduce spend with millions of incredible-quality, high-definition stock footage, photos, voiceovers and music.
Find the perfect video, image or background music to add to your videos. Never worry about copyright issues. Simply pick-n-use anything you want from this library.
You can find 189 text-to-human sounding voices to add effective voice overs in over 30 different languages.
Find Perfect Background Music For Your Video:
Music sets the tone of videos. Make your video 10 times more appealing find perfect background music and sound for your videos, download and take your videos to the next level.
Loom-like Video & Screen Recording:
VideoMan's Loom-like screen recording feature grabs your entire desktop, a region, a window, or a scrolling window from any webpage or application...all with a single hotkey or click.
Next-Gen Video Hosting Tech:
Experience Lightning-Fast videos, best viewing experience, high customization options.
A.I Based Text-to-Voice Creation:
Create and add the perfect human-sounding voice-over to create engaging Sales Videos, Video Sales Letters, Animated Videos, Explainer Videos, Instagram & FB Marketing Videos, TV Commercials, Podcasts… in just a few minutes.
Thumbnail and Image Designing:
VideoMan's built-in thumbnail & image designer is loaded with stunning templates, high-res images, and everything else you need to make thumbnails and images that get clicked.
Video Management:
The one-stop-shop for all your video hosting and management needs. With a simple click- upload, host, manage, stream and publish videos anywhere.
Resumable Video Uploads:
Resumable video uploads help you add videos to the dashboard at your time and pace.
Easy Video Import:
Import videos in 1-click from Google Drive, DropBox, OneDrive, BOX, Instagram or bring your own video. It also has full AWS S3 & Cloud Videos support.
Embed & Grow:
Increase ROI with effective embedding of videos. Use our inline and Pop-over embed codes to publish your videos on any site, email or social media platform.
Video Recordings With Live:
Record video, audio with screen share separately or together! PIP mode recording makes life easy. Directly upload to VideoMan Cloud. Witness live transcoding after recording.
Upgraded Transcoding/Encoding Technology:
The newest transcoding/encoding technology will enhance the quality of your video greatly. This means no more angry clients because of video delay and buffering.
Quick Customization:
Snap your fingers and watch the video player transform. First impression is the last impression, we help you blow your audience's mind.
Change Anything & Everything:
Add your brand colours, logo and other elements to give your videos a magical edge. Reposition and resize based on your needs.
Custom End Screen:
You can also customize the end screen of the video as you like.
Pic To Pic Mode:
The video doesn't stop when you receive a message on another app. Multitask using the floating window feature that keeps your video playing.
Video Editing With Timelines:
Simply drag-n-drop videos to get started. Add images and audio to the timeline. Join multiple videos or trim them as per your needs. Add clip timestamps and lots more.
Password Protected:
Restrict your videos by adding a password to allow them to be accessed only by your intended audience.
Private Link Sharing:
You can share a private link with anyone you like with great ease.
Domain Embed Restriction:
Control the domains that are allowed to embed your videos.
Platform Revamping:
Completely transform the platform into your own by removing VideoMan branding and customizing it to your brand.
Analytics & Tracking:
Track your video performance closely. Don't get lost in complicated numbers.
The deep analysis helps you understand the effectiveness of your campaign without any expertise at all.
SEO Friendly Embed Codes:
Rank higher across all top search engines. Enjoy increased visibility and unbelievable traffic thanks to efficient coding.
Video Schema Markup:
Use video schema markup to your benefit that helps search engines get more information about your content when you embed a video using VideoMan.
Infinite Projects & Playlists:
Create limitless collections of your videos. You can even publish unlimited playlists by embedding them on other sites.
Interactive CTAs:
Interact with your audience more than ever using Call-To-Action buttons or linking content anywhere from your site at any point in the video.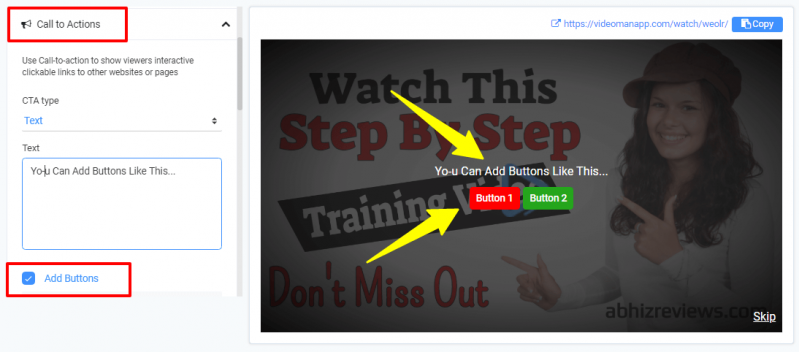 Lead Capturing:
Auto-capturing of leads from emails helps you reach out to your target audience easily. Integration with top email autoresponders makes the process smoother & quicker.
Overlay & Roll Action Ads:
Monetize all your videos with overlay and roll action ads.
Playback Resume & Speed Control:
Start where you left off. Say goodbye to the stress of forwarding to the point where the video accidentally shut down.
Related Video Suggestions:
Once the video is over, it suggests other videos from your channel so that the viewing experience doesn't end for your brand and your viewers.
Commercial License:
With commercial rights, so you can create and manage the client's Video Campaign as often as you want and keep 100% of the profits by charging them for it.
VideoMan Review - Pros and Cons:
--Pros--

--Cons--

Cloud based software. So nothing to install.

Unlimited bandwidth buffering

Add upto 50,000 videos

State of the art transcoding/encoding video technology

Embeddable playlists on any website

Embed video on any website

SEO friendly embed codes

Visibility & privacy controls

Create perfect thumbnail for your video

Password protection enabled

Video schema implementations

Resumable video uploads

Import videos in 1 click from external source

Full AWS S3 and cloud videos support

Video editing with timelines

Drag and drop videos, images & audio to timeline

Loom-like video & screen recording

Record video, audio with screenshare

Live transcoding after recording

Millions of free videos & images, background music

Find perfect media in 1-click search to create a perfect video

Transforms any text into a 100% human-sounding voice-over

189 text to human-sounding voices in 30 different languages

Customize colors & components

Add your own branding

Optimize videos, images & files

Visitor analytics

Add CTA button and Optin form inside video

Regular monthly updates

Handle client's video campaigns inside your dashboard

Commercial rights included

Get step by step video training inside

24-7 app support included

30 Days Refund policy so almost no risk involved

 

I am totally satisfied with this software.
For a Very Limited Time You Can Grab VideoMan at a Special Discounted Price.
So, Don't Miss Out!
Get 5% Discount With Special Coupon lastchance
VideoMan Review -

Who Can Use It?
Social Media Marketers

Affiliate marketers

Online Marketers

eCom Business owners

Online Coaches

Digital product sellers

Marketing consultant

Product creator

Video marketers

List builders

Video Agencies

Facebook marketers

Freelancers

Local business owners

Many Others 
Get OTO or Upsells 

Info...
VideoMan Review - Is There Any Upsells Or OTOs?
Yes, there are currently 4 optional OTOs or upgrades. You don't really need all of them to use VideoMan, but they might come in useful depending on your situation and usage.
OTO/Upsell #1 >>

VideoMan PRO/Unlimited -

($47 - $97 Only)
Unlock unlimited access to all VideoMan features plus get sophisticated video controls, interactive call-to-action buttons, team member access & a lot more…
Check All The Key Features Of This Upgrade,
Playbar Enable Feature:
Enhance the viewing experience for your traffic as you like. You could choose their reaction, either help them get to the point with the playbar or remove it for them to view the video entirely.
Volume Controls:
Add the volume controls of your choice. Choose to increase and decrease volume with a simple drag-n-drop.
1-Click Share & Embed:
This upgrade unlocks social media sharing buttons to make your contents go viral. You can also insert your attractive videos across websites and blogs to increase traffic & sales through the roof.
Play Speed Control:
Let your audience decide the speed of the video to suit their mood. This Saves your videos from being skipped entirely with this effective tool.
Full Screen Mode:
Let your video rule the full-screen mode or work effectively in a small window.
Rewind Button:
Now your viewers can rewind 10 seconds with a click of a button. They'll never have to restart a video and eventually lose interest when they miss a part of it again.
They can simply go back and check it out or engage with your brand using the call-to-action buttons.
Video Resolution:
Whatever the medium, choose your video resolution with the sophisticated transcoding technology. You can choose between 240p, 360p, 480p, 720p or 1080p.
Playback Resume:
This lets your viewers come back to the video exactly where they left off.
Enable Theater Mode:
Let your audience view the player without any other distractions. Get your point across and help escalate sales within minutes.
Pic to Pic Mode:
Now your users can watch your videos while using other sites and apps. Your videos will never be left unwatched again.
Add Subtitles:
Simply insert subtitles and let your video views skyrocket. In this way you can reach out to those who watch videos without sound.
Insert Text & Images:
While your video keeps your audience engaged, add custom text and images at intervals to ensure they make the required move.
Graphic Banner:
Simply add an image banner and time it to perfection during your video. Let it flash to remind your viewers about a limited-time offer that they must not miss out on.
Custom HTML:
Add your unique style to videos by embedding custom HTML links.
Clickable Buttons:
Simply add the button within the video and let your audience react the way you like immediately without any effort at all.
Social Share:
Share your video effectively across social media platforms (Facebook, Instagram, Twitter & others) within seconds.
Product Listing:
Now sell your products from within your video. List and present your new products to let your viewers buy instantly.
Amazon product:
Add your Amazon product URL within the video to present your product carousel to your viewers.
Shopify product:
Add your Shopify product URL within the video to present your product carousel to your viewers. Sell your product within minutes without any traffic loss.
Create Teams:
Now create VideoMan teams to handle different clients and projects right inside your dashboard.
Add Team Members:
Add up to XX members to different teams. Rapidly grow your business to new heights by delegating tasks to your team.
Manage Teams:
Get a bird's eye view of how your teams are performing. Easily ADD or DELETE members.
1-Click Team Settings:
Get complete control over team settings in just 1-click.
Manage Privacy Settings:
Change the extent of excess a particular team gets. Everything is point-n-click easy.
Assign Collections:
Create different names for projects and assign them to different teams.
Full Control of Videos:
Keep MASTER control of ALL videos with yourself. No video can be deleted without your permission.
Team Invitations:
Send invites to join teams to members.
Team Access Controls:
Modify team access controls whenever you like.
More Amazing Features:
Unlimited video hosting

Unlimited video editing

Unlimited clients

Unlimited revenues & profits
OTO/Upsell #2 >>

VideoMan Monetization & List Building -

($47 - $97 Only)
Run ads and capture unlimited leads from within your videos using your powerful VideoMan dashboard.
Check All The Key Features Of This Upgrade,
Replicate YouTube's Revenue Gen:
Make your videos more profitable by running ads and charge businesses more for that.
Run Overlay Ads (Image Ads):
Promote your brand and content to earn profits while earning additional revenue from business ads. Insert image ads within your videos effortlessly to earn limitlessly.
Watch-n-Buy: Run Video Ads:
Now you can effectively insert video ads too, at any point in your video to raise your profits through the roof.
Ad Timing Control:
You get to decide the exact placement of your overlay ads. You can insert them not just in the beginning and end like many other platforms.
Make Profitable Video Endings:
Use the end of the video to make your viewers take action.
[+] Redirect viewers to your sales page or to funnels for them to take appropriate action instantly.
[+] You could also replay the same video until the viewers fully absorb your message or 'suggest' new ones from your channel.
Effortlessly Build a List:
Capture Leads by inserting email forms within your video and instantly turn your audience into subscribers.
Autoresponder Integration:
Collect your leads within minutes using top autoresponders.
Commercial Right:
Generate unlimited leads & profits for clients. You can solve their traffic problems & charge them high monthly recurring fee.
OTO/Upsell #3 >>

VideoMan Performance & Analytics -

($47 - $97 Only)
Get maximum returns from every single video using advanced analytics, pixel integrations, A/B split testing and a lot more.
Check All The Key Features Of This Upgrade,
1-Click Pixel Integrations:
This upgrade allows you to add FB pixel & Google pixel Integrations in just 1-click.
Add to Cart Information:
Find out the number of people that add your products to cart or reach the check-out phase but don't end up buying.
Purchase Insights:
Make your advertisers shell out the top dollar for a space within your video. Get data about the sales that are being made directly from inside your videos.
Page View:
Find out how many people clicked on or viewed a particular page.
Appointment Booking:
Find out how many bookings were made Vs. how many people actually visited the page of local businesses.
A/B Split Testing:
Now you can split test 2 or more videos inside the same collection. Easily compare and contrast which video worked better & why.
Click-Through Rate:
Find out the exact percentage of your audience that actually watched the video.
Unique Impression:
Find out how many times a single visitor loads your page and how many unique viewers your video really has.
Button & Link Clicks:
Find out exactly how many visitors clicked through on a button or link on the video or on the landing page.
Email Subscriptions:
Get the number of people who opted in within your video or landing page. Track and maintain a list of new leads everyday and reach out to them instantly.
Watch Time:
Find out about the total number of hours that your video has been watched by all your viewers.
Average Stick Length:
Find out the average time for which your video is watched. This way you know if you need to trim your video to make it viral.
Disengagement Rate:
Understand the rate at which your visitors pause your video or leave the page or scroll away from the page. Find out if they shut the browser or moved to another site.
Disengagement Points:
Understand the low points of your video that disengage viewers and result in tanking your traffic.
Video Shares:
Figure it out by finding out how many people have shared or forwarded your video. Also find out how well your content is doing on each social platform.
Traffic Source Types:
Understand exactly where your viewers are entering your page from (traffic source).
OTO/Upsell #4 >>

VideoMan Agency -

($197 - $297 Only)
Get official agency rights to Videoman, create Videoman accounts for your clients and charge them monthly, yearly, or a one-time high fee.
Check What You're Getting Inside,
Add up to 300 sub-users to your account

Experts & freelancers access – create outsourcers accounts

Add up to 300 clients access account

Create & manage client projects

Step-by-step video selling training

Host & manage unlimited videos of clients

Create and sell boomerang videos

Get 100 video templates

Premium fonts pack

Get 5 new templates every month

Complete video hosting & marketing agency kit.
Check What You're Getting Inside,
[+] DFY professional agency websites - professional wordpress designs (*charges extra)
[+] Permission to add up to 300 team members imagine adding 300 team members to your agency
[+] One-click client creation and easy to modify setup in 5 minutes
[+] Attorney drawn customizable legal contracts
[+] Dfy custom logo pack premium agency logos
[+] Print-ready commercial graphics templates
[+] Pimped-to-sell telemarketing scripts - close clients on-call got lot easier now
[+] Stunning google banners promote your agency from day 1 get famous
[+] Professionally developed high converting proposals (powerpoint & word) turn prospects into clients fast
[+] Professionally developed sales video glue them on screen convince & convert in minutes with best video
[+] Highly optimized email sequence get prospects to click on your mails.
Check How VideoMan Is Better Than Others

 
Get VideoMan For Just $67 (Personal) / $97 (Commercial) One-Time
Get 5% Discount With Special Coupon lastchance
A Massive

"Launch Special Bonus"

Offer For You
Camtasia like Powerful Video Editor with Drag-n-Drop Multiple Timeline Editing...
Watch How Easily You Can Edit and Create Beautiful Videos In Minutes
++ PLUS ++
See My Huge List Of High-Quality Bonuses Below
VideoMan Review

"Why Should You Get This?"
Videos are the most powerful form of Content. There's no denying that and due to the pandemic it has only become even more popular.
People spends more time watching videos

ROI of videos has increased massively

Whopping 99% of marketers use videos
But, creating a good video is only the half-battle won as if your Videos will take time to buffer & play then your potential customer will switch to other options.
VideoMan will be the perfect solution to this.
And it is the most powerful Video Hosting & Marketing software that can boost your Video engagement to it's next level.
Check Some Cool Reasons to Get VideoMan Today:
[+] All in one video hosting and marketing platform with no monthly costs ever
[+] Video editing with timeline (with drag-n-drop features - join, trim, cut, paste clips)
[+] Millions of free premium HQ stock assets (videos, images, background music)
[+] Loom-like video,audio & screen recording record, edit, and share videos/audio in minutes with screen share, pip mode recording
[+] A.I based text-to-voice creation (in 187 languages)
[+] Automatic thumbnail generation and canva like image designing in-built
[+] Live transcoding video technology - 1st in the world
[+] 100s of video player customization (most versatile) to match your brand
[+] Setup your own video marketing agency in minutes using videoman
[+] This is vimeo, wistia killer - lifetime video hosting in low 1-time price
[+] 1 click integration with autoresponders - get unlimited leads and sales
[+] Start your own advanced video hosting & marketing platform with built-in live transcoding technology.
[+] Host, play & market client videos for evergreen income without any special skills, experience or learning curve
[+] Perfect for sales videos, training videos, promo videos, product demo videos, video ads, testimonial videos, behind-the-scenes videos and much more
[+] Over 3000 marketers have dumped Youtube, vimeo & wistia and moved to this.
Now you are also getting the opportunity to have the Commercial License and using which you can charge recurring fees to your clients for hosting & delivering their sales, explainer, demo, or training videos on their e-learning sites, gym, spa, school, churches, etc. Websites, blogs & ecom stores.
Here, the best thing is that VideoMan comes with complete 30 days money back guarantee that lets you simply buy this next generation Video hosting and marketing software without any risk.
Further, currently VideoMan is available at an amazing early bird offer price so what the heck you are waiting for? Just grab your copy of VideoMan right now from this review and start feeling the difference.
For a Very Limited Time You Can Grab VideoMan at a Special Discounted Price.
So, Don't Miss Out!
Get VideoMan For Just $67 (Personal) / $97 (Commercial) One-Time
Get 5% Discount With Special Coupon lastchance
VideoMan Bonus Offer –> You will receive a bunch of high quality bonuses from me when you purchase "VideoMan" from this Grow Viral Review. Please see the bonus package details below…
Buy VideoMan From Here & Get Massive Bonuses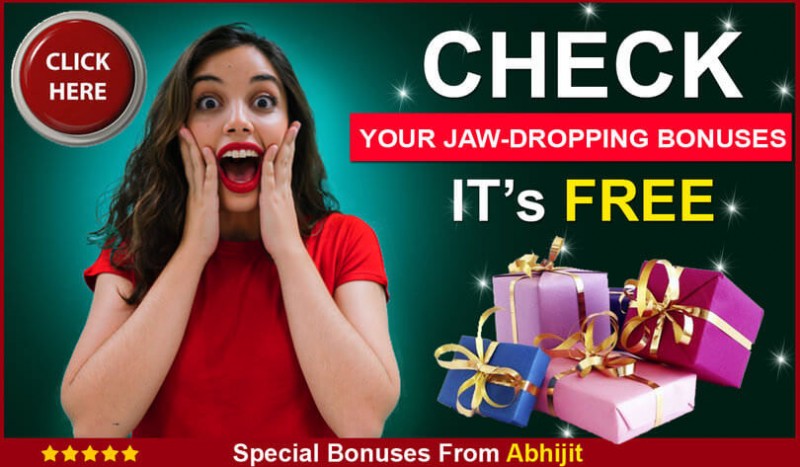 --Important Update For Getting My Bonuses--
If you see this below option after clicking any "Get Instant Access" Button here... You need to choose Abhijit Saha (4319) as your Referrer.
If you see Abhijit Saha as Your "New Referrer" then Click On Green "Approve Change" button or if you see Abhijit as your "Previous Referrer" then click on Gray "Deny Change" button. It's very much important.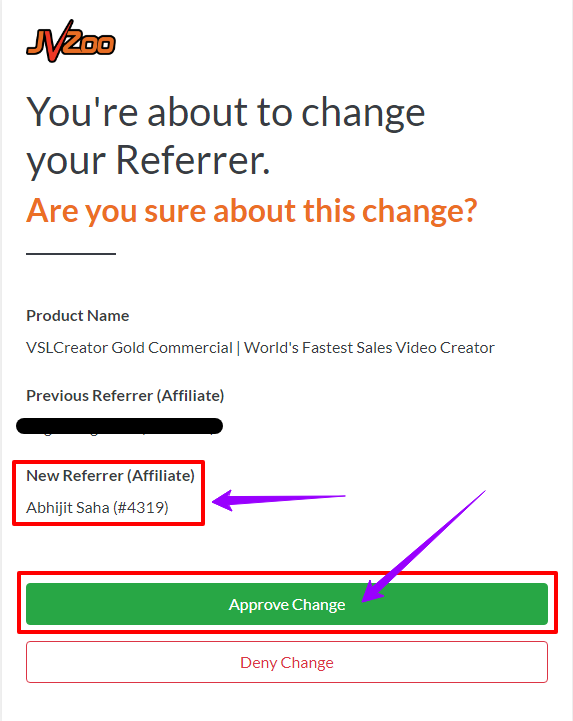 Purchase VideoMan Now before the price increases + Get My Massive Bonuses [FREE]. Don't Miss out